Pretty darn DEAD around here ???.....too early for the winter blues just yet fellas !
This outa fight off the doldrums.....
Nice little 92 Octane Street HEMI we did last Month, all carbs, no adders.
Only hard part was getting a soft enough Roller Cam Profile to live on the Street for a while, so maxed @ .634" Intake and .612"Exhaust.
Big Thanks to:
Tim @ FHO.....great place for HEMI parts in Canada WITHOUT those brokerages.
Mike Panetta at Diamond Pistons for the custom slugs from the Molds we sent.
Bob(tech) and Chase Knight at CRANE CAMS for working the new softer Cam profile.
Sacrifices a little with the Aluminum Block...but ran really well...no Detonation whatsoever on 92 Octane...see the Dyno Sheets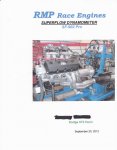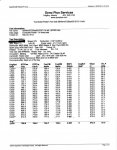 Last edited: